BaiLi Plaza Raised Floor Installation Introduction
Baili Plaza base finish steel cementitious raised access floor
Baili Plaza use about 50000 m2 bare finished raised floor for their office application. Parete provide the solution, products and installation for this project. This project is main contractor is designed by the famouse architecture company: MOSER ASSOCIATES. The site is strict managed by the team from HongKong. International project management experience is applied in this project.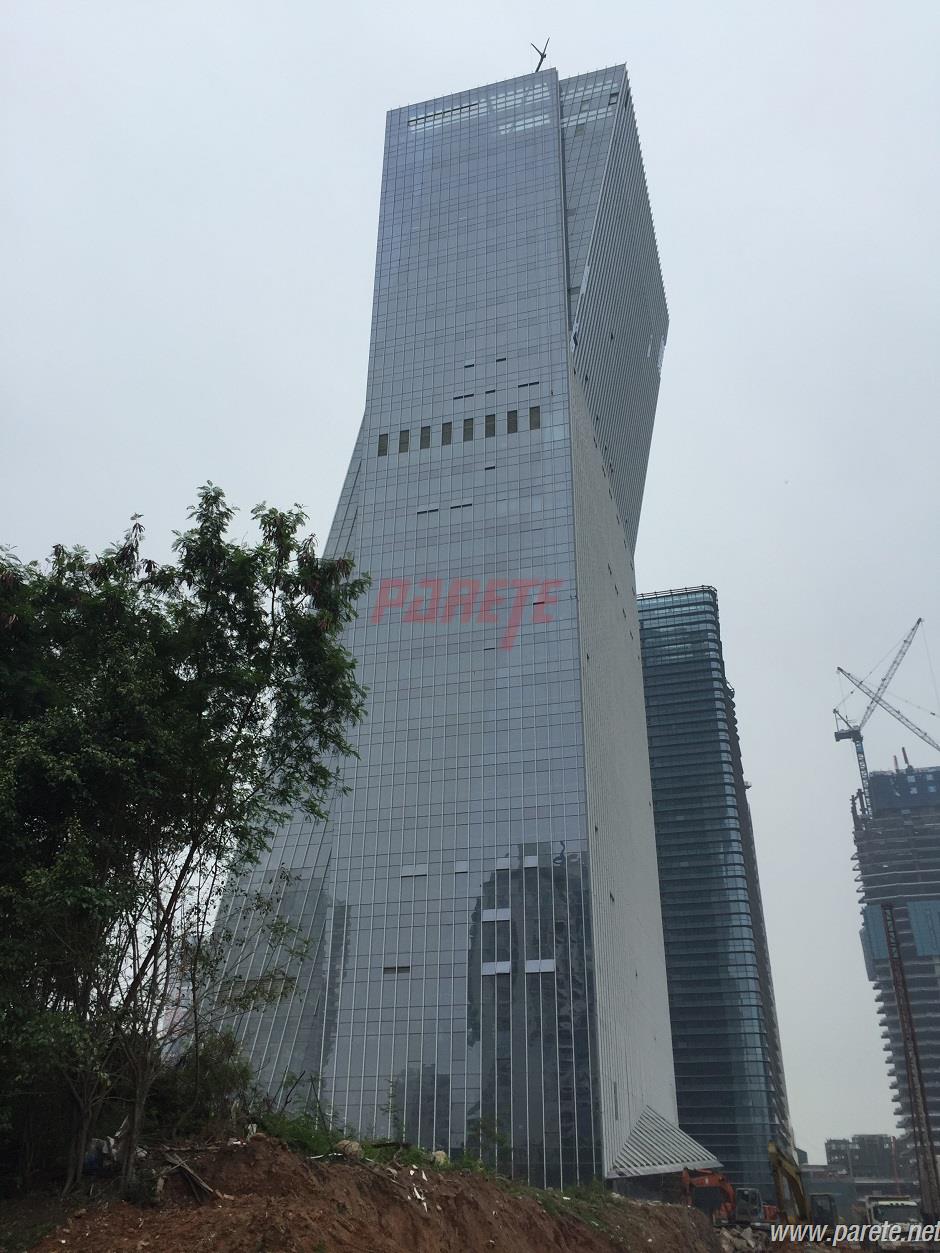 Baili Plaza is a high rise buidling for commercial and office application. So flexible caling is required for this building. Raised floor is a standard for this kind of intellegent building.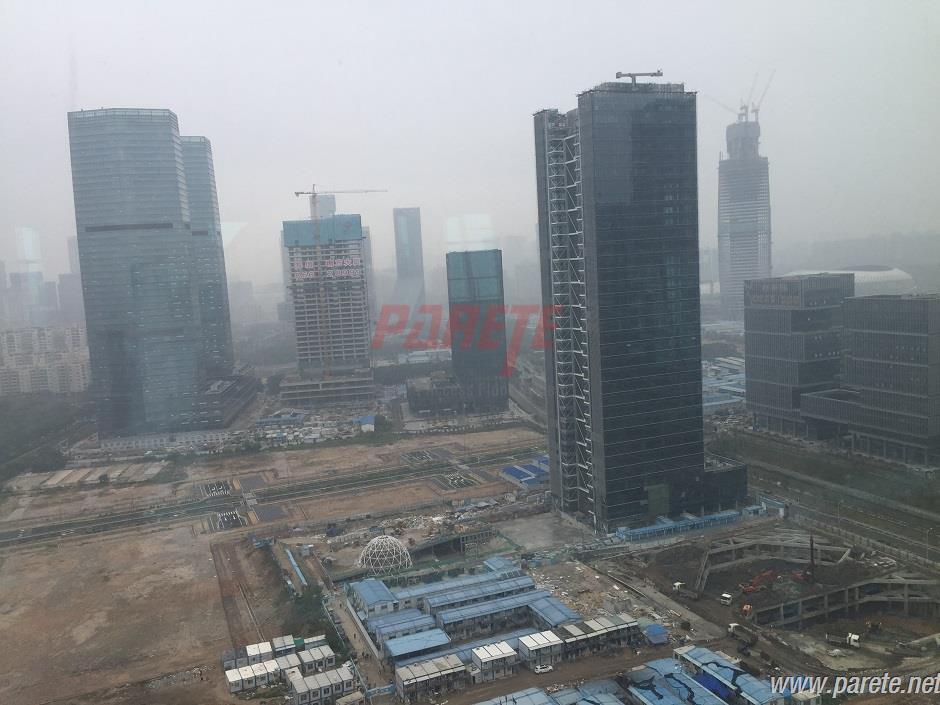 Baili Office is loacted in Nanshan district of Shenzhen, which is the most development city in China. Shenzhen is famous for innovation. This city gather a lot of talented young people from different province of China.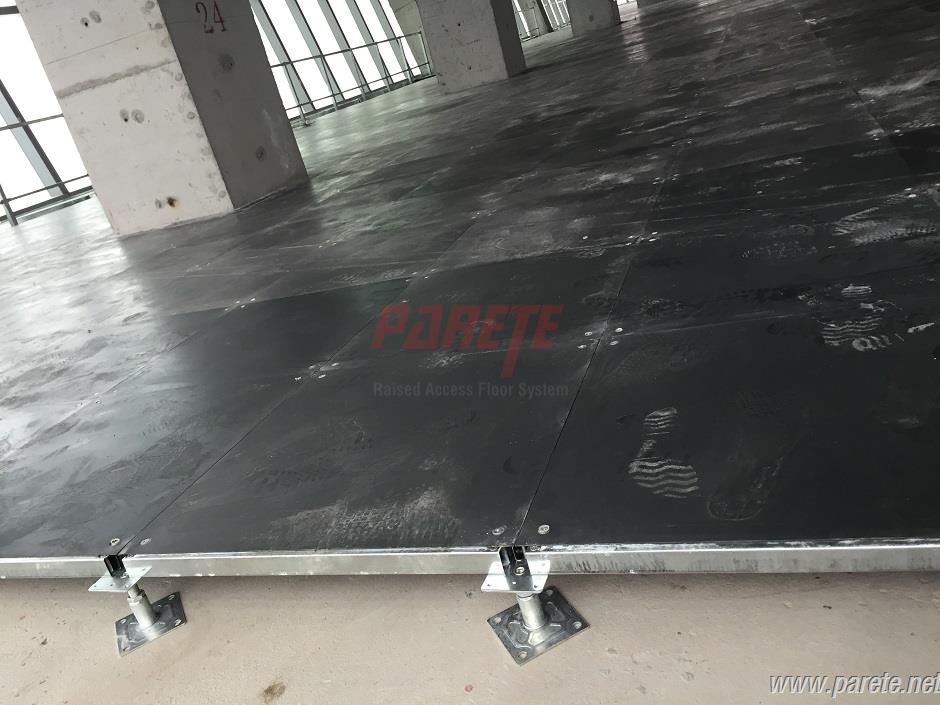 Raised floor installation is better to start after the ceiling and complex ME work.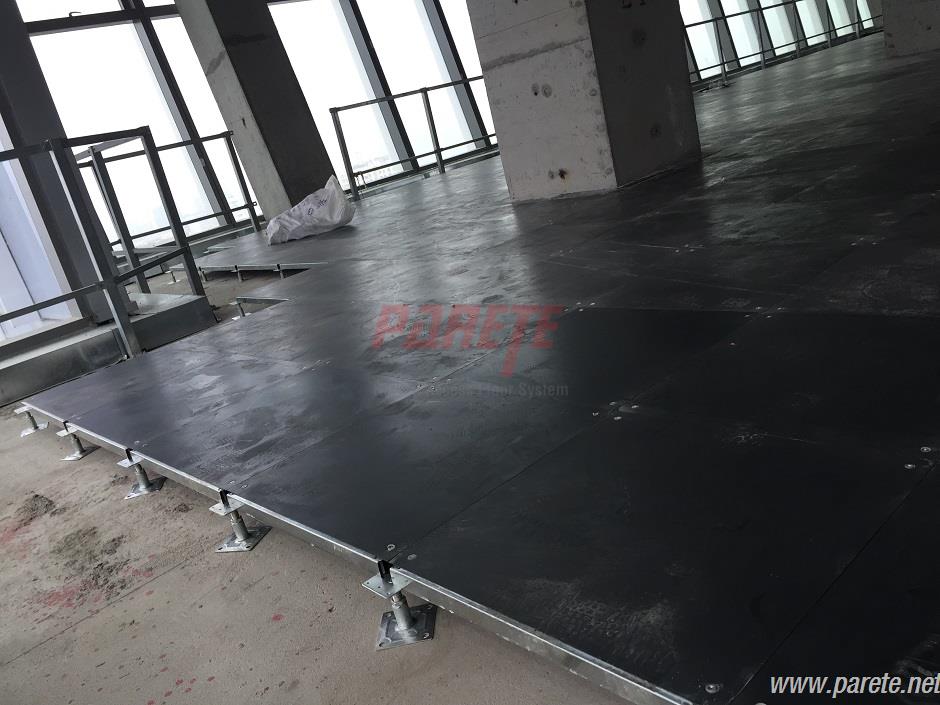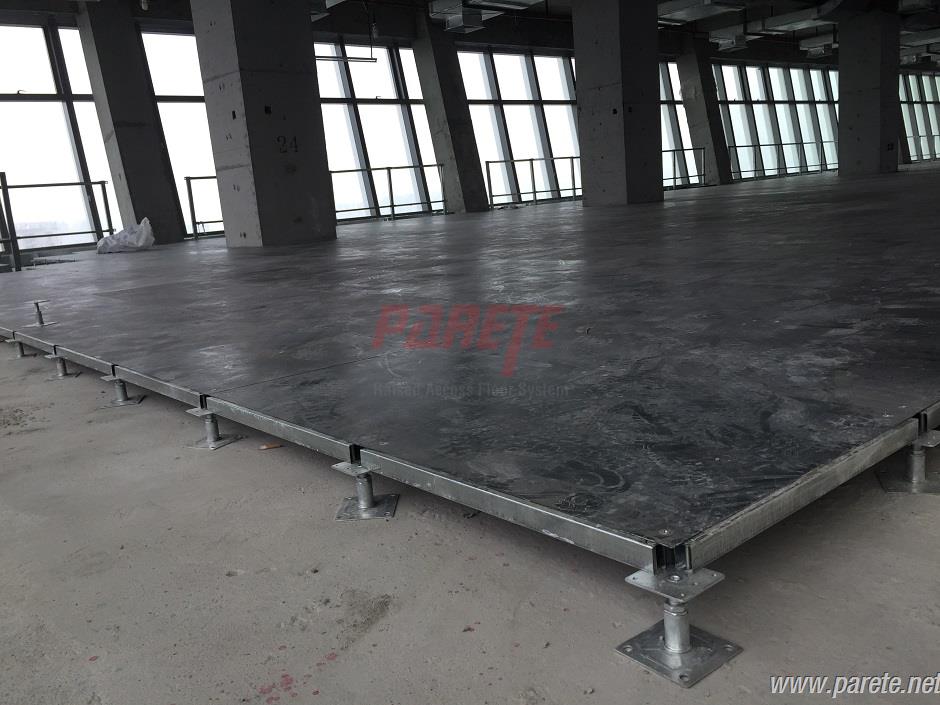 The floor should be clean before installing the bare finish raised floor.  This buidling use the rasied floor system with pedestal and stringer. It required high concentrated loading because some Gypsum partition will install on the raised floor surface. For this kind of applcation, we sugguest to use 1000 lb concentrated steel access floor  panel to better anti deformation.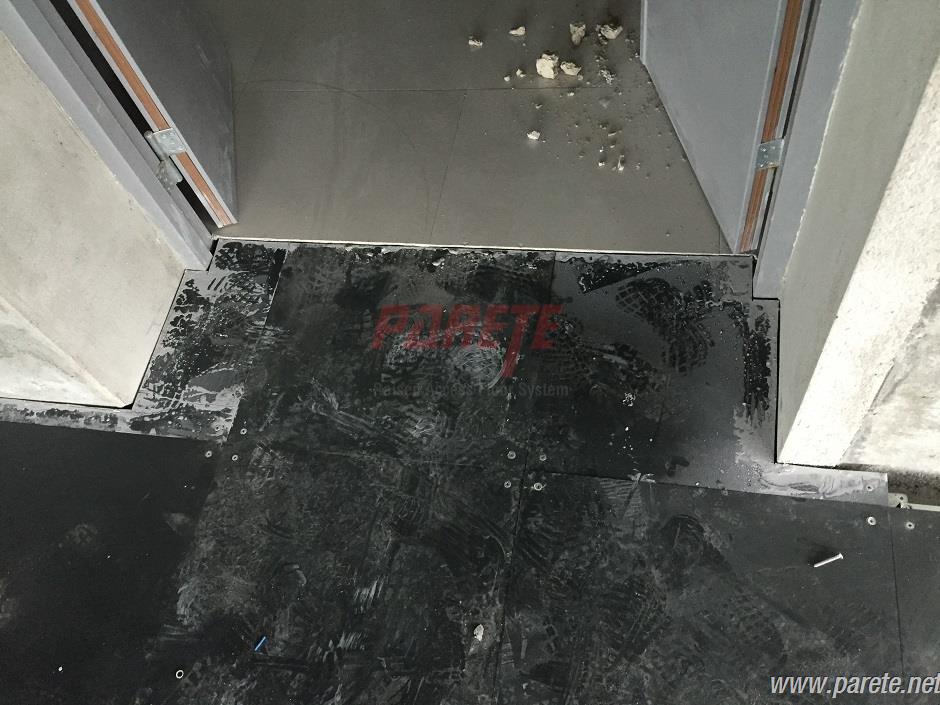 Then panel should be cut in the connection with other floor material. Then a metal joint will apply in the final when apply the carpet.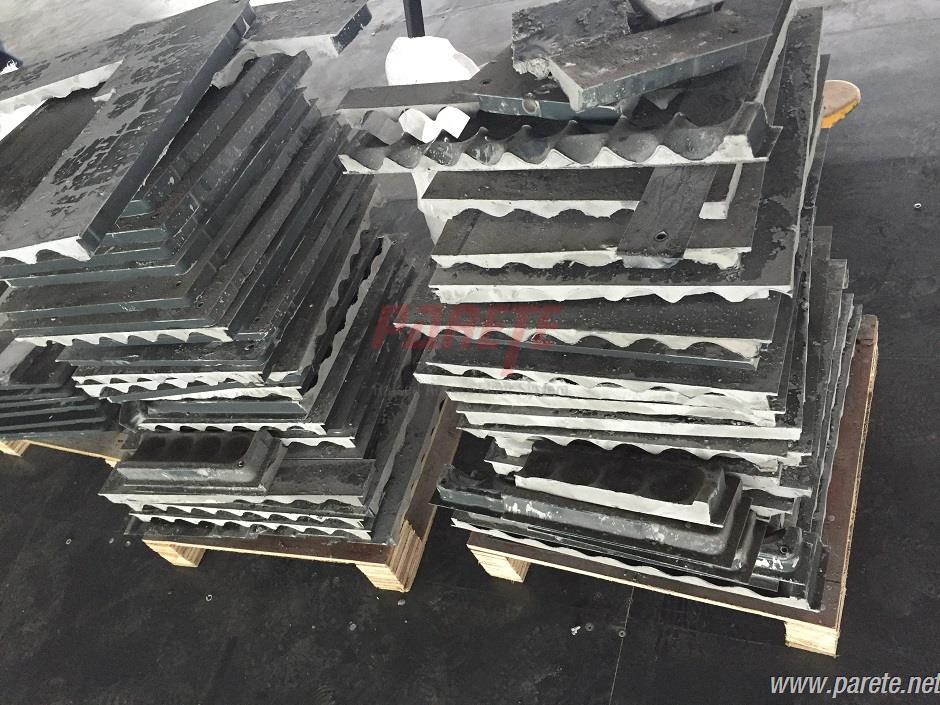 Some cut panel can be used in some area, or this waste panel shoul be recycled on site.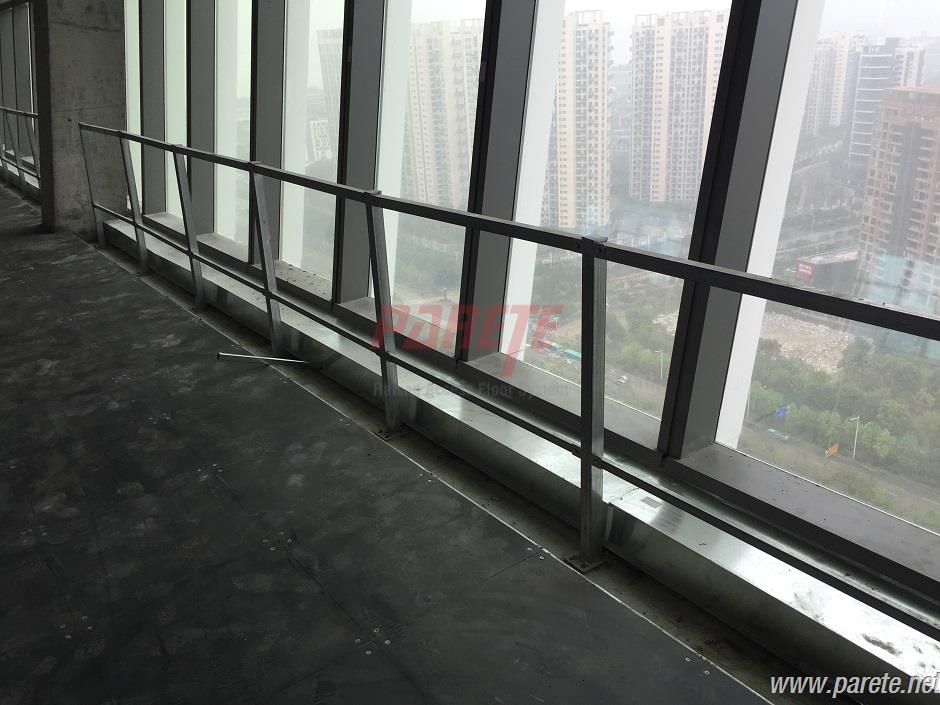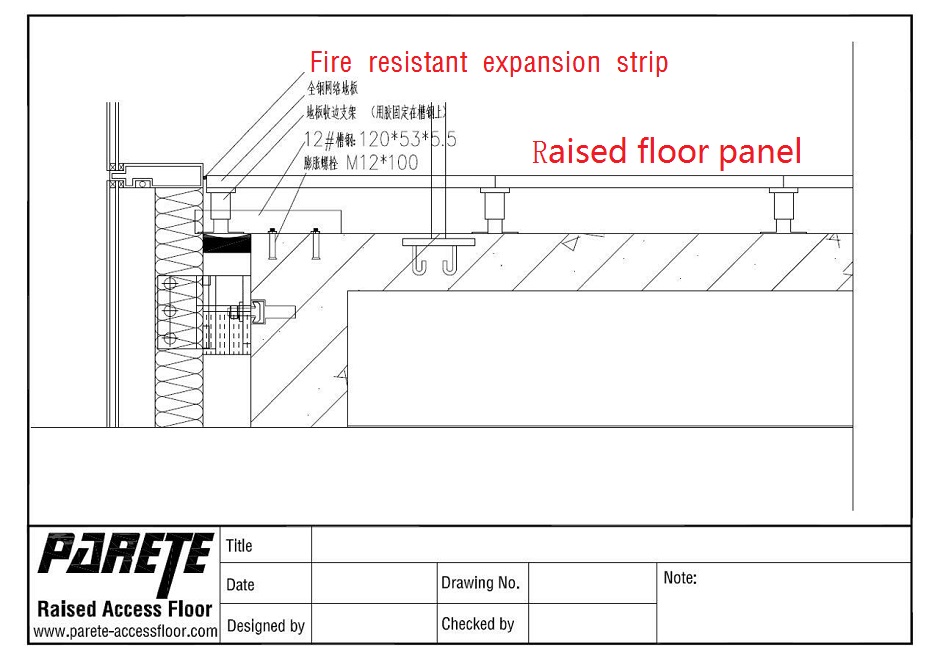 In the connection joint to the curtain wall, the panle should be cut, and the joint should be filled by a fire resistant expansion strip.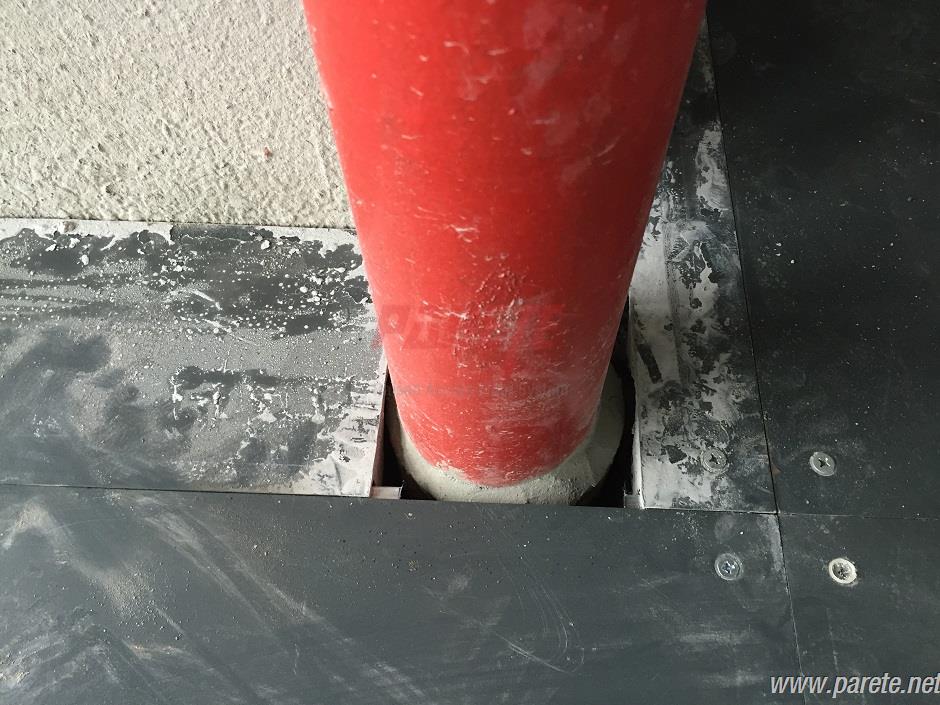 For the pipe penetration through rasied floor panel, the panel should cut, and then fill some fire resistant material between the cutting edge and the pipe.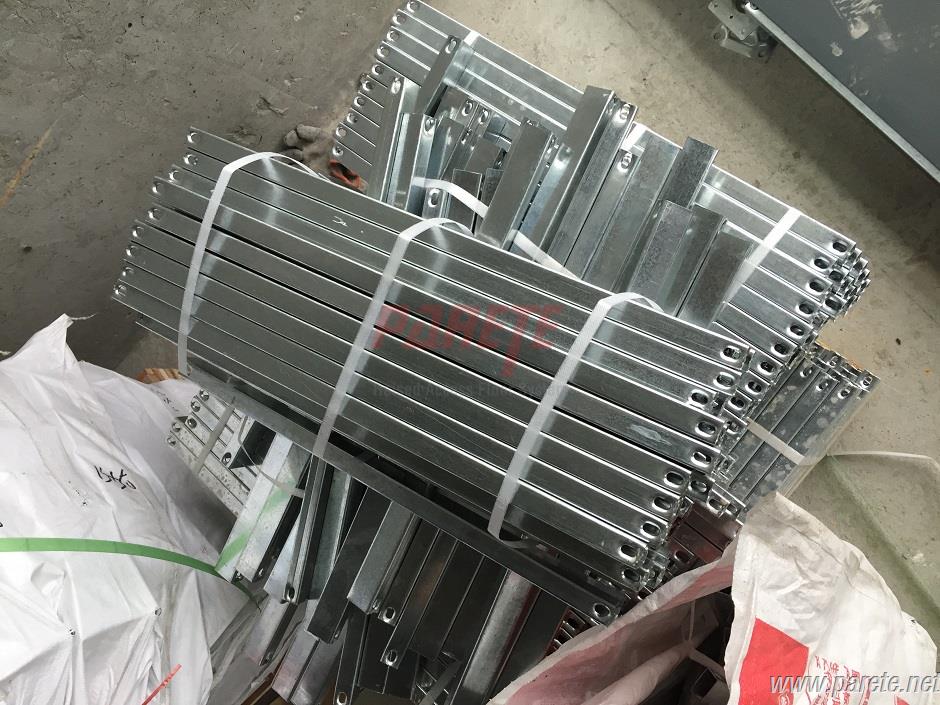 Glavanized stringer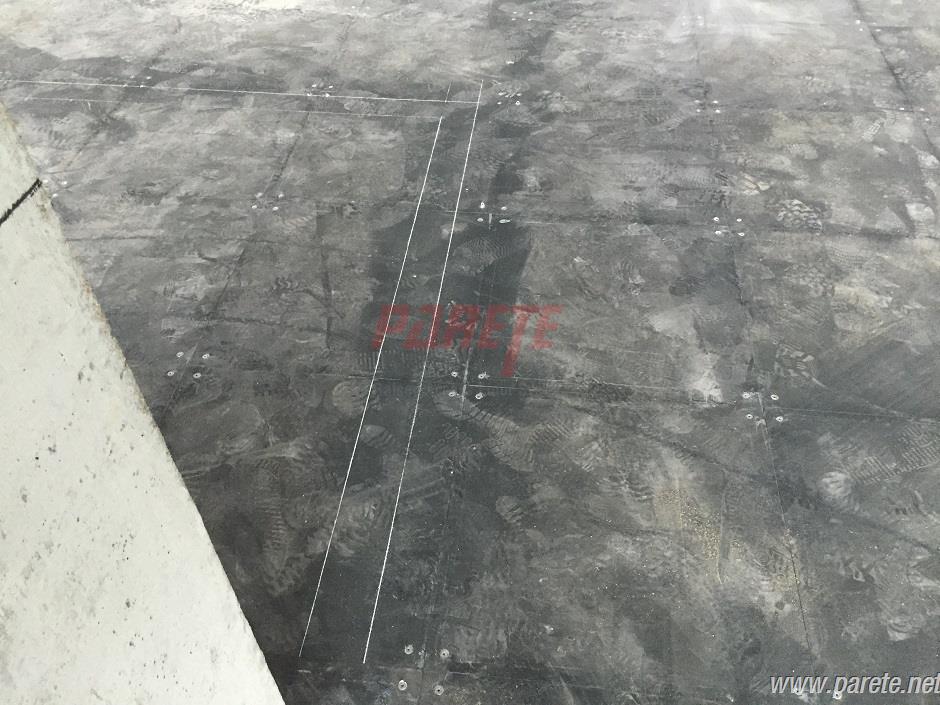 Mark the the line for partition installation on the steel cementitious panel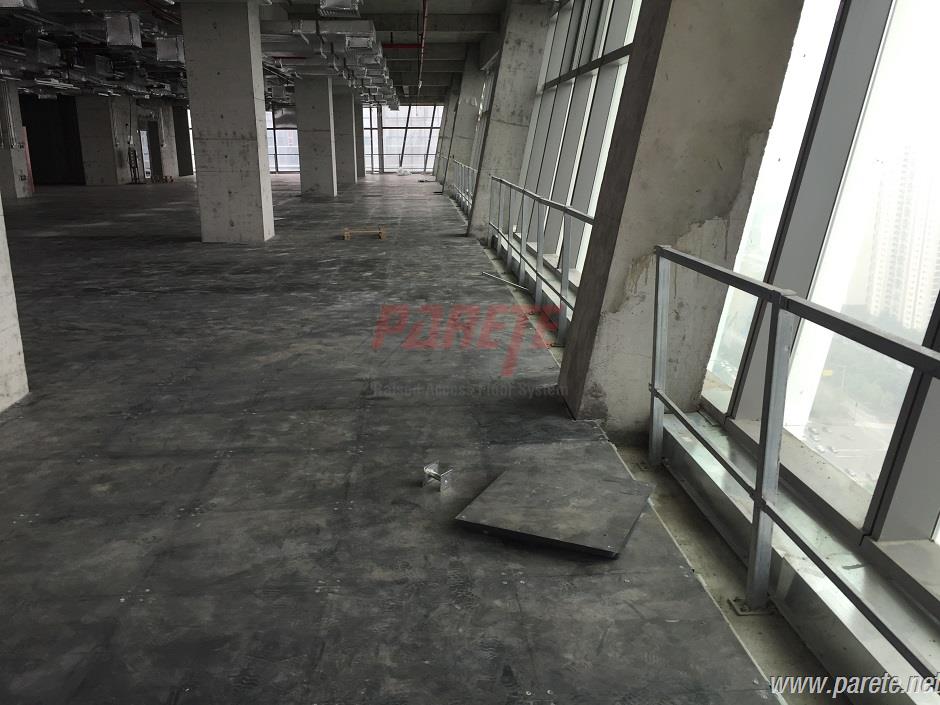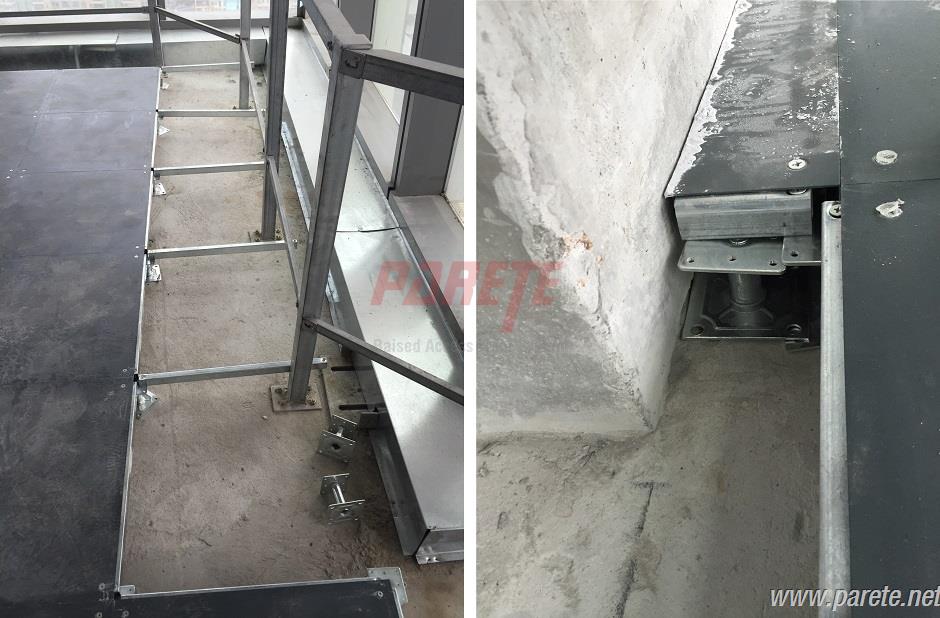 The special edge pedestal should be used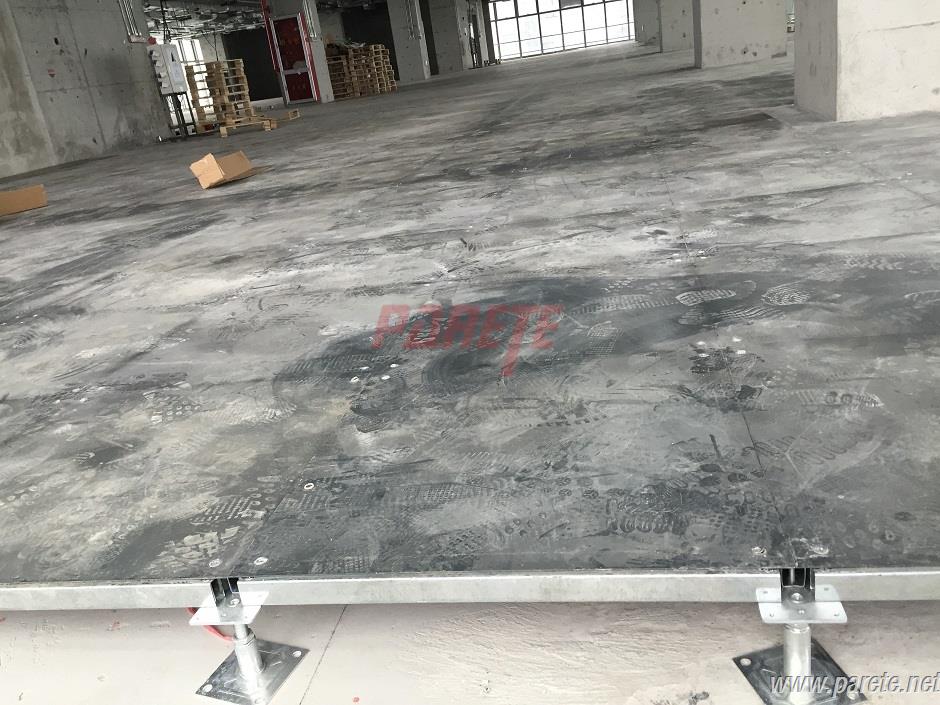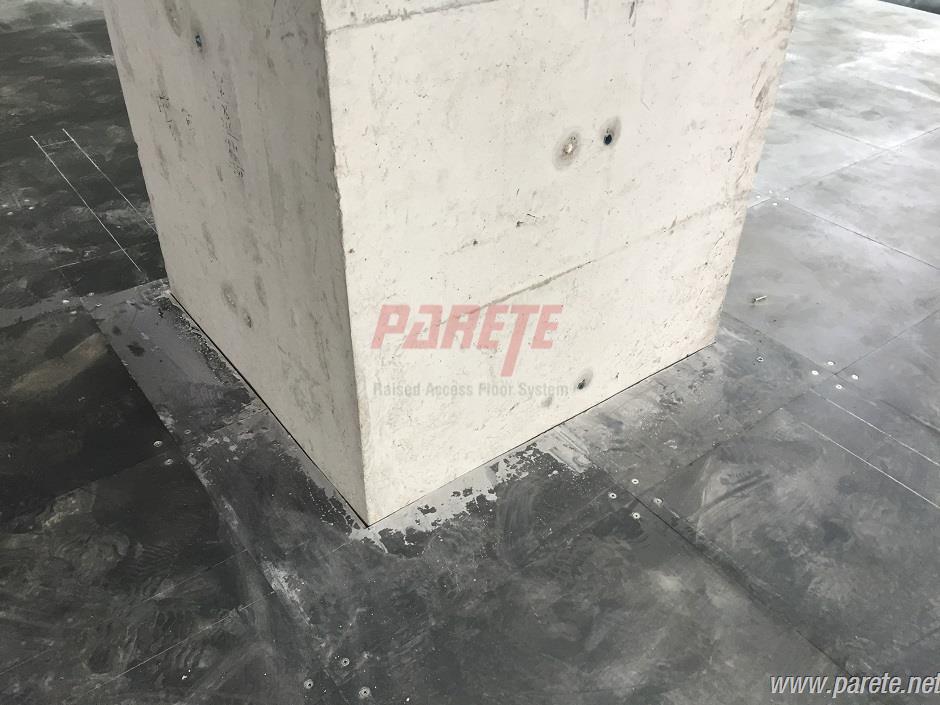 The steel panel should be cut around the square column.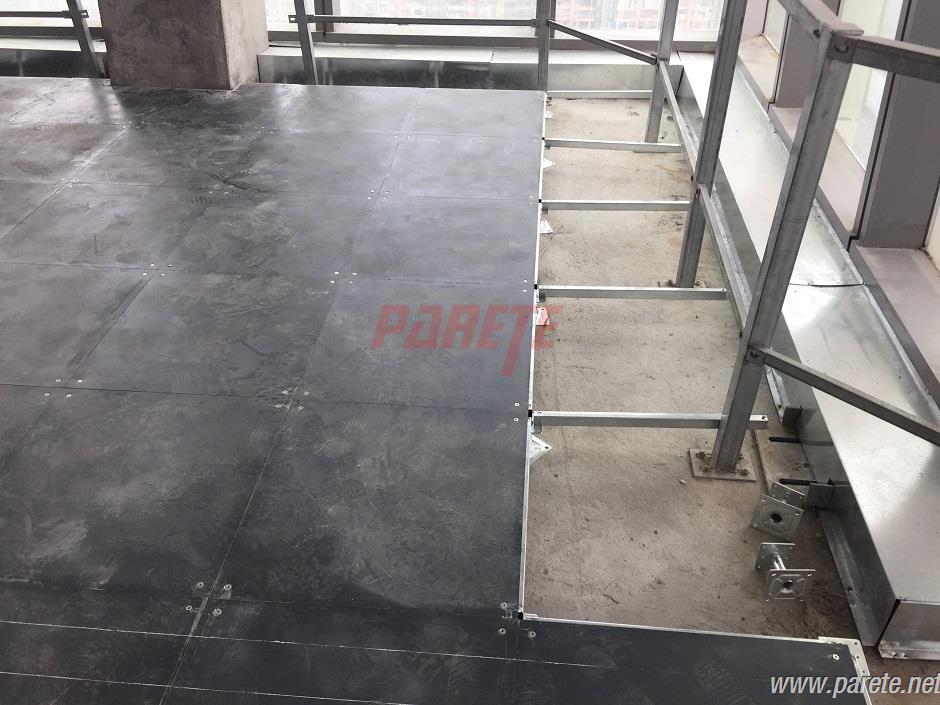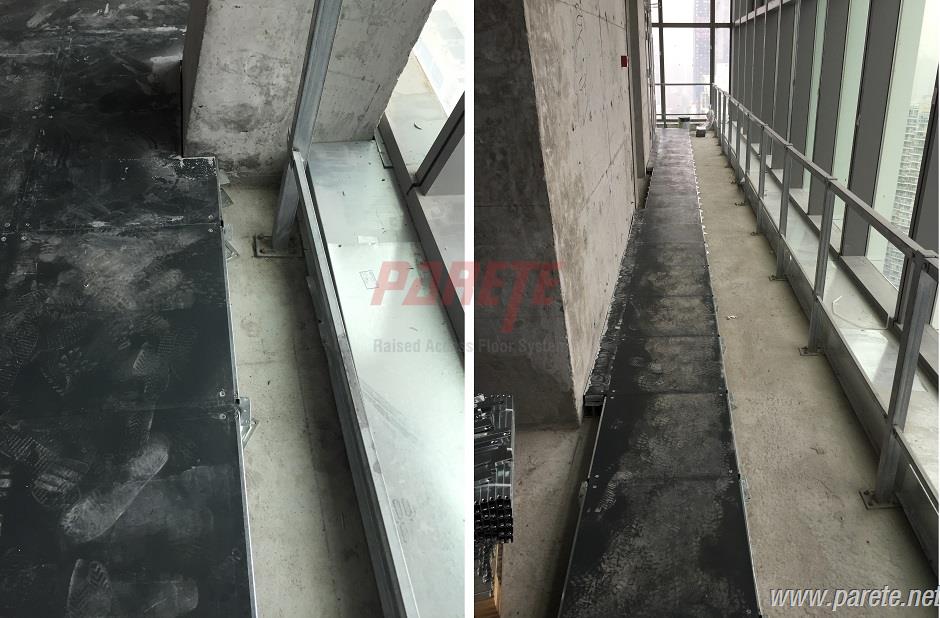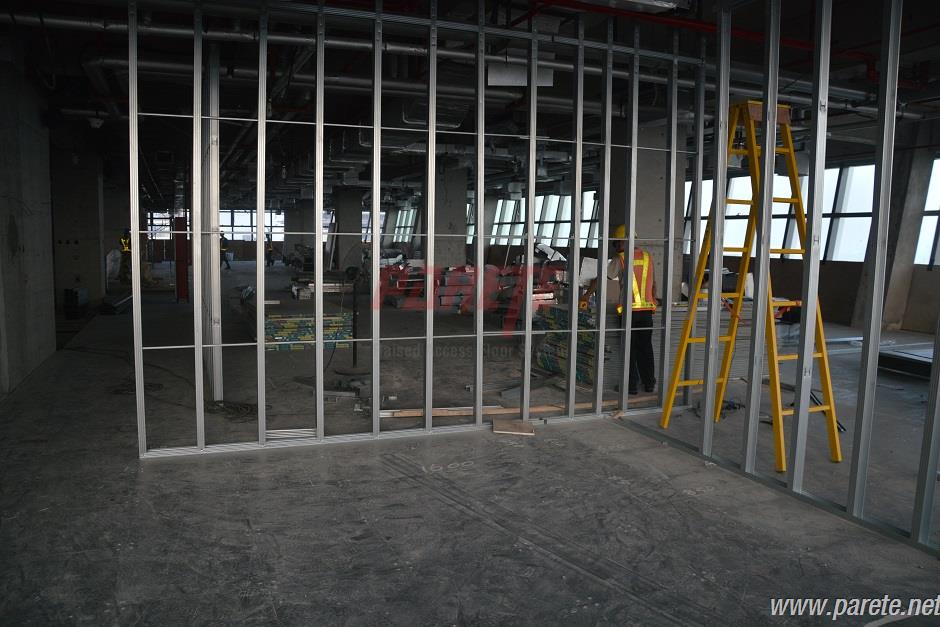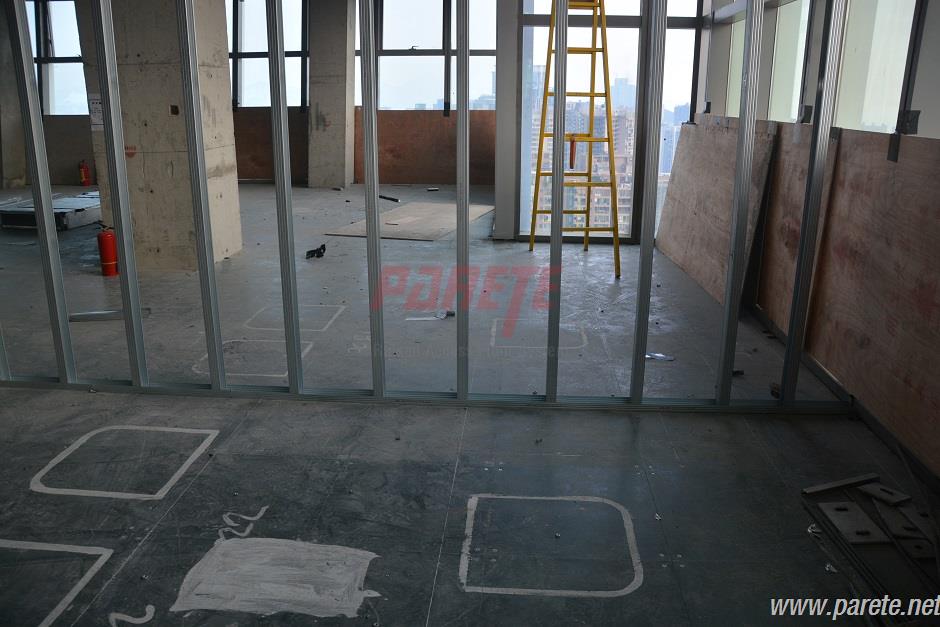 The gympsum partition is fixed on the raised floor. The channel will be glued on the surface of the steel floor panel.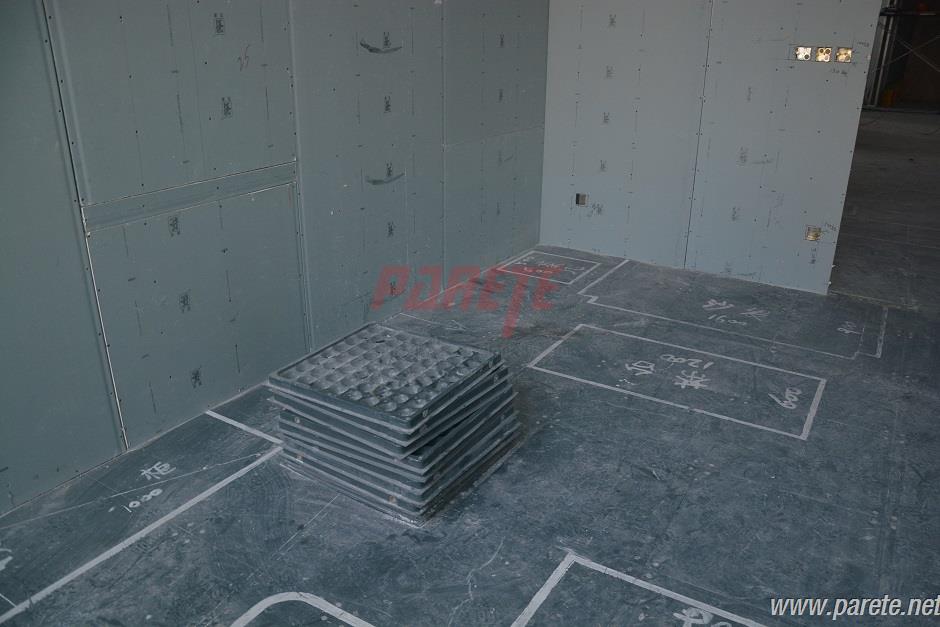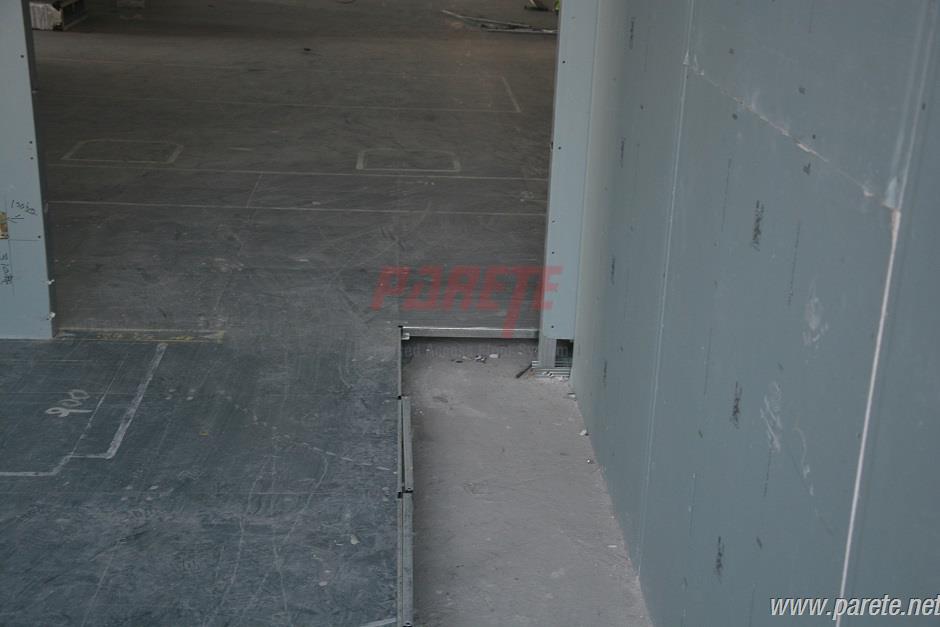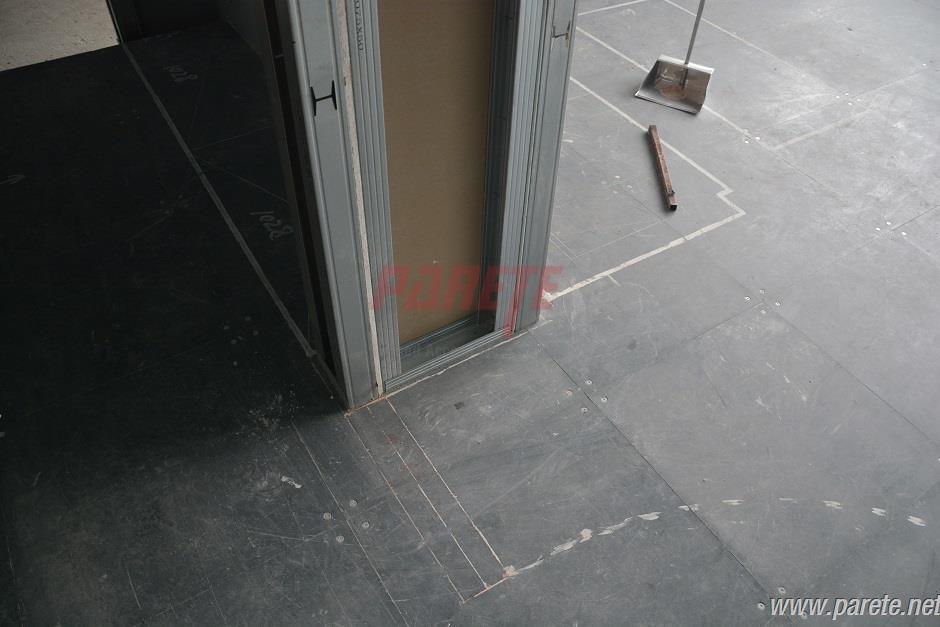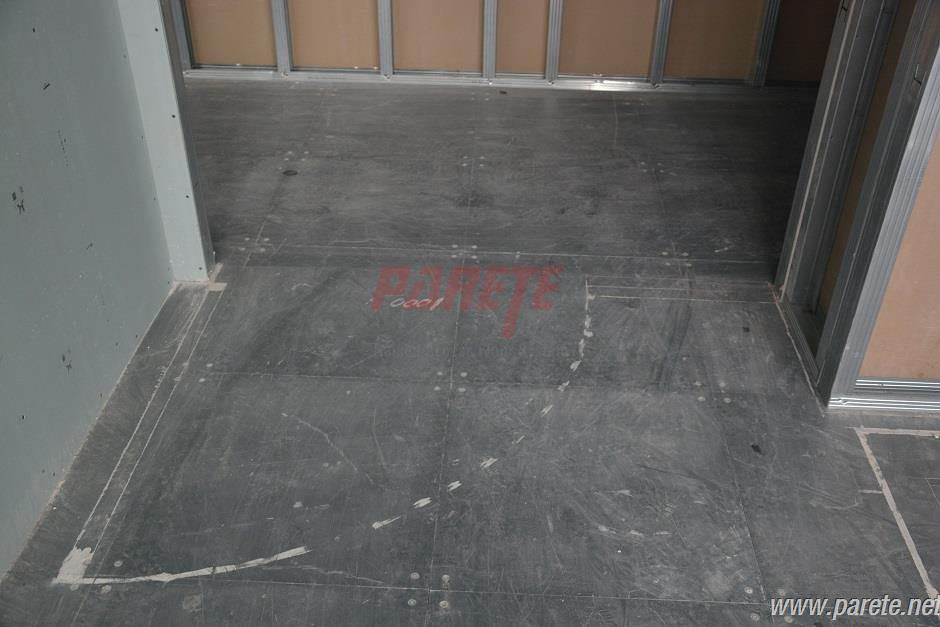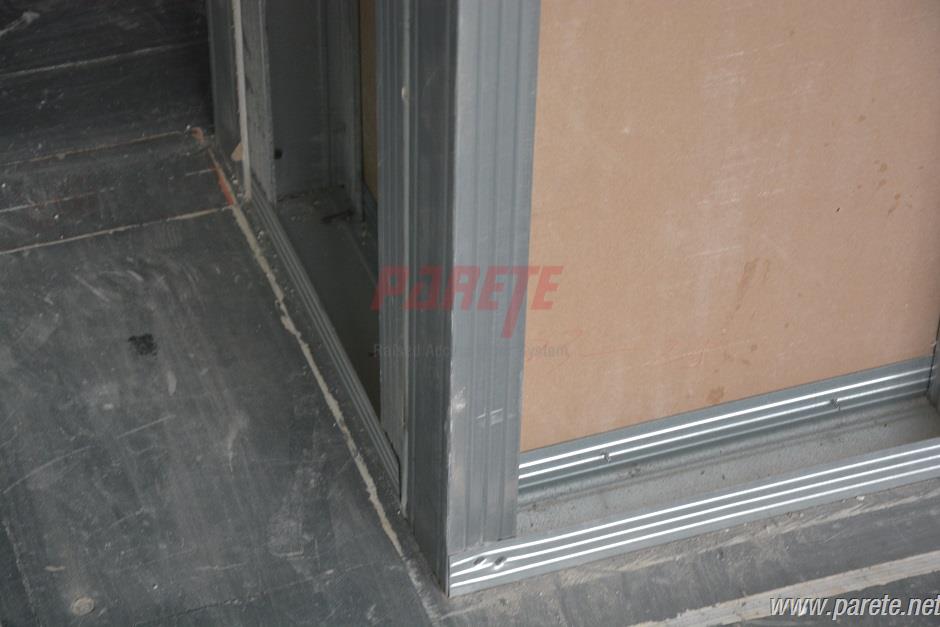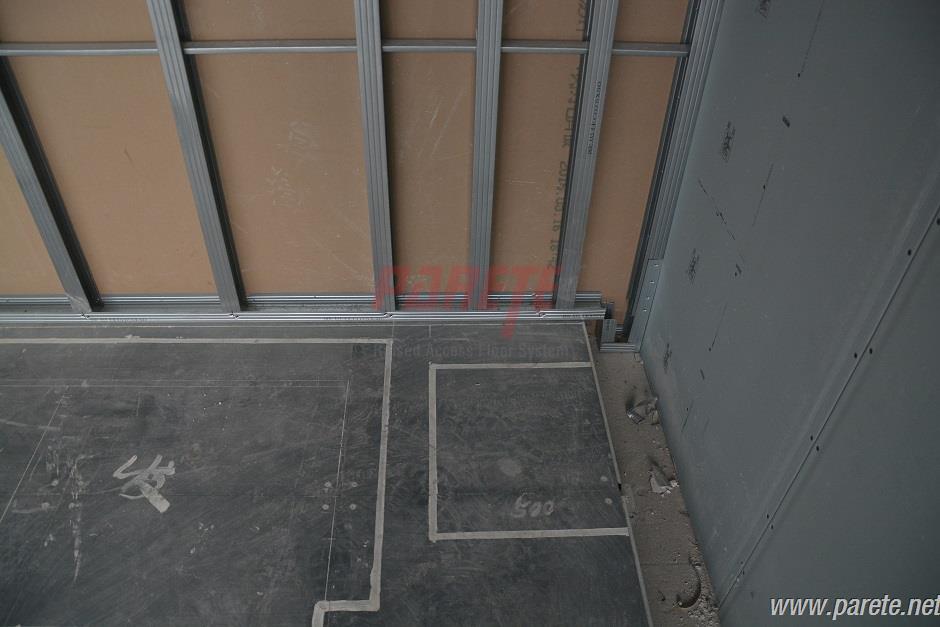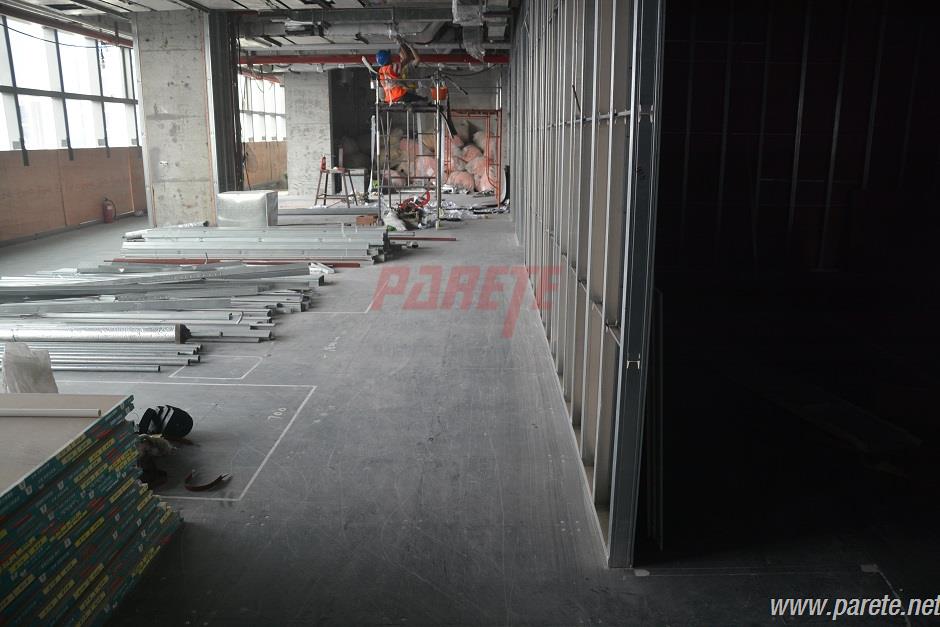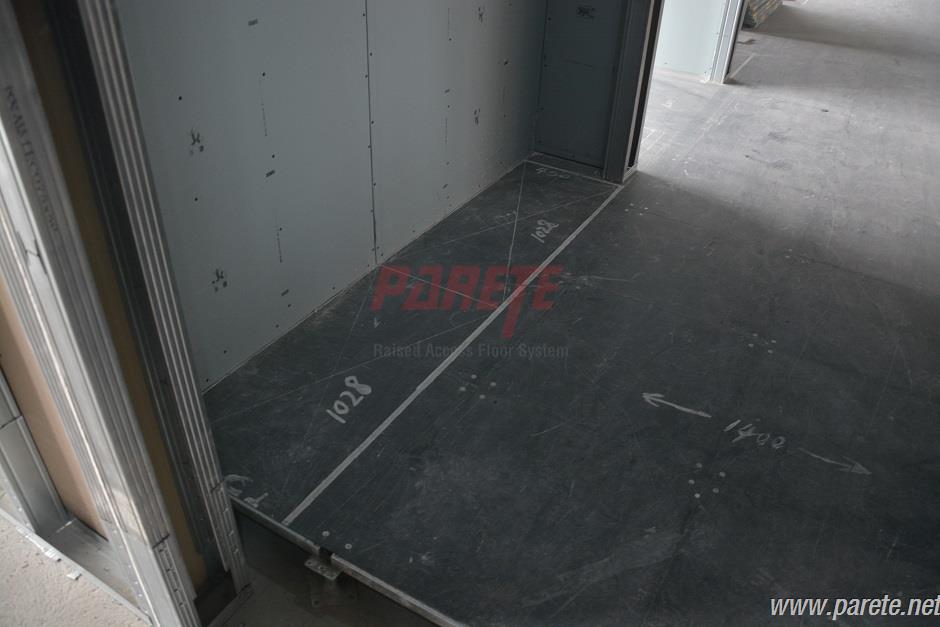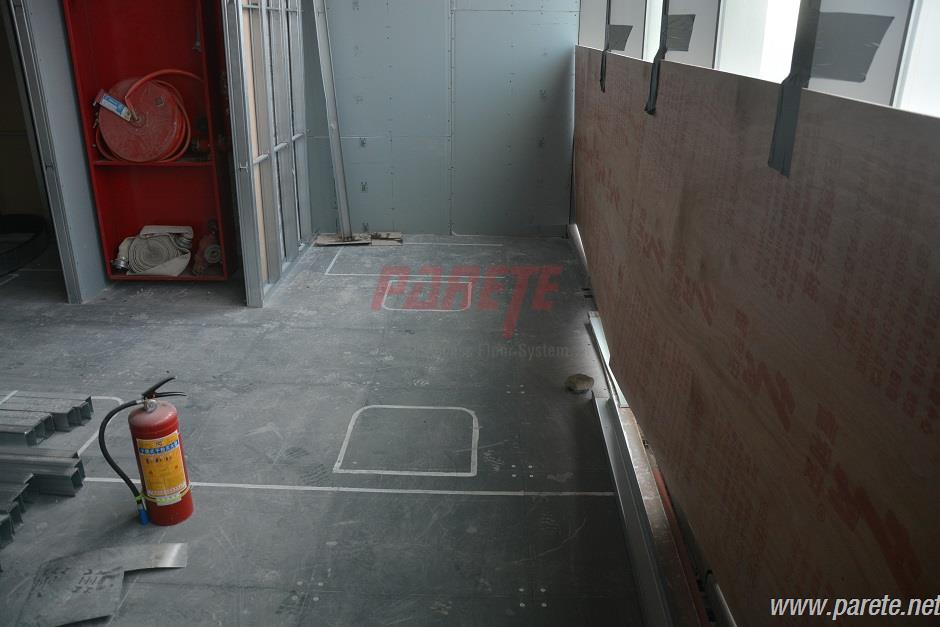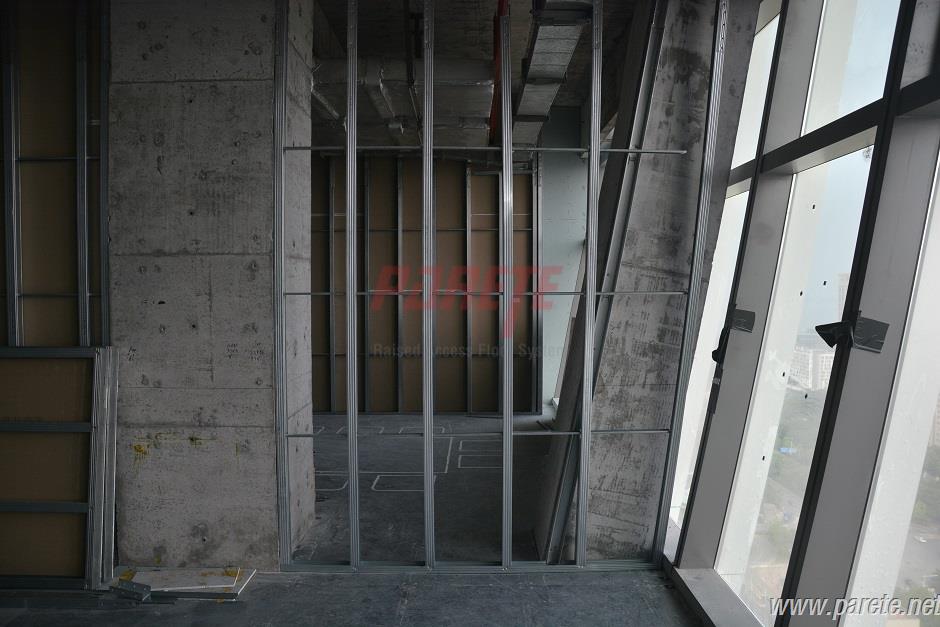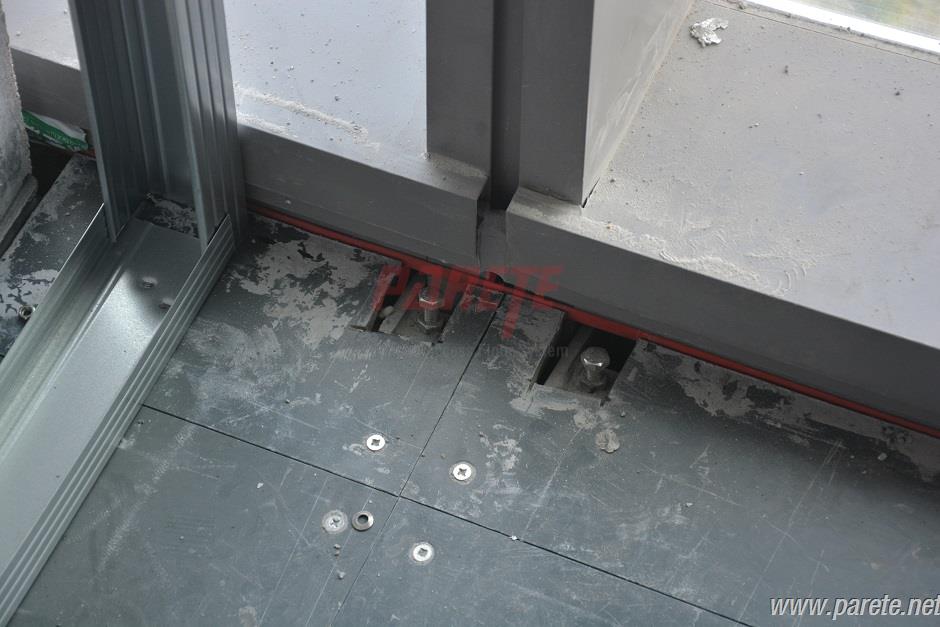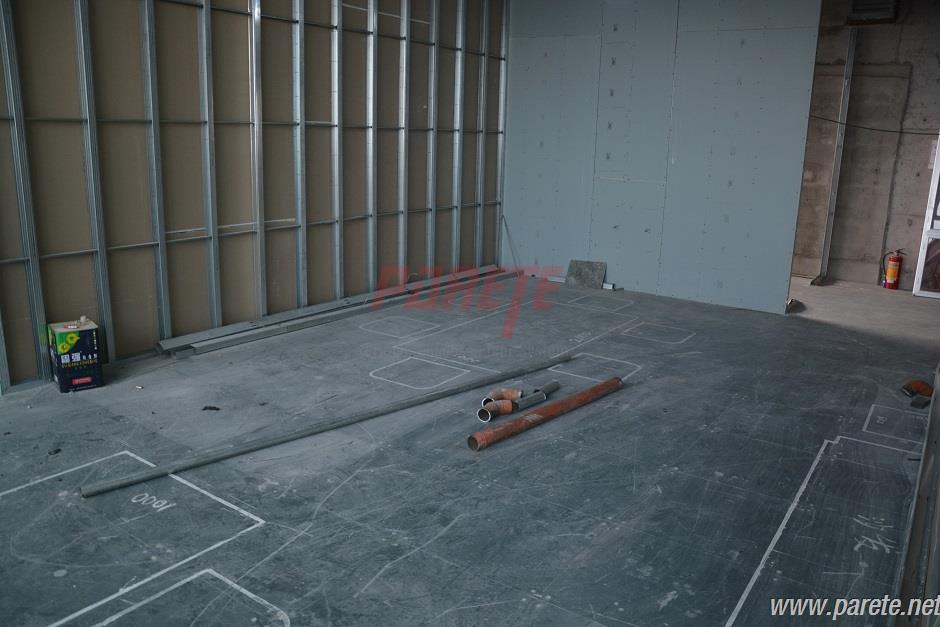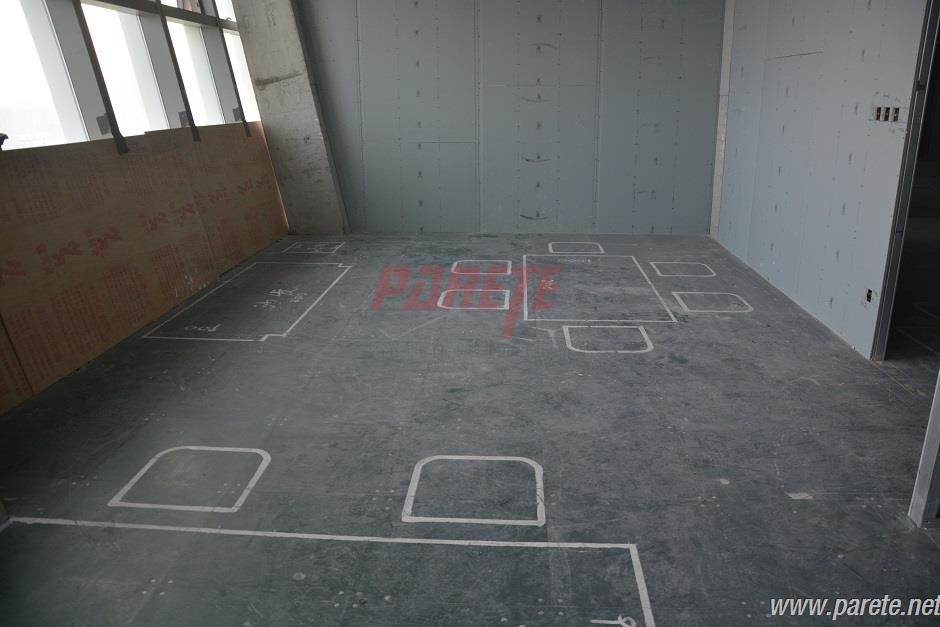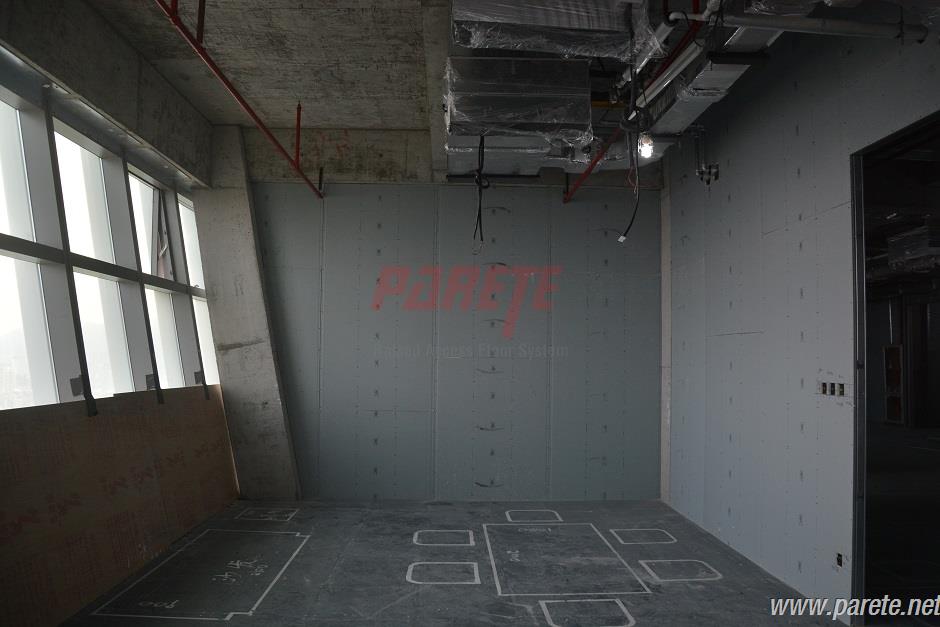 The position of the furniture is drawed on the raised floor panel, so that the electrical outlets can be fix accurately according the site condition.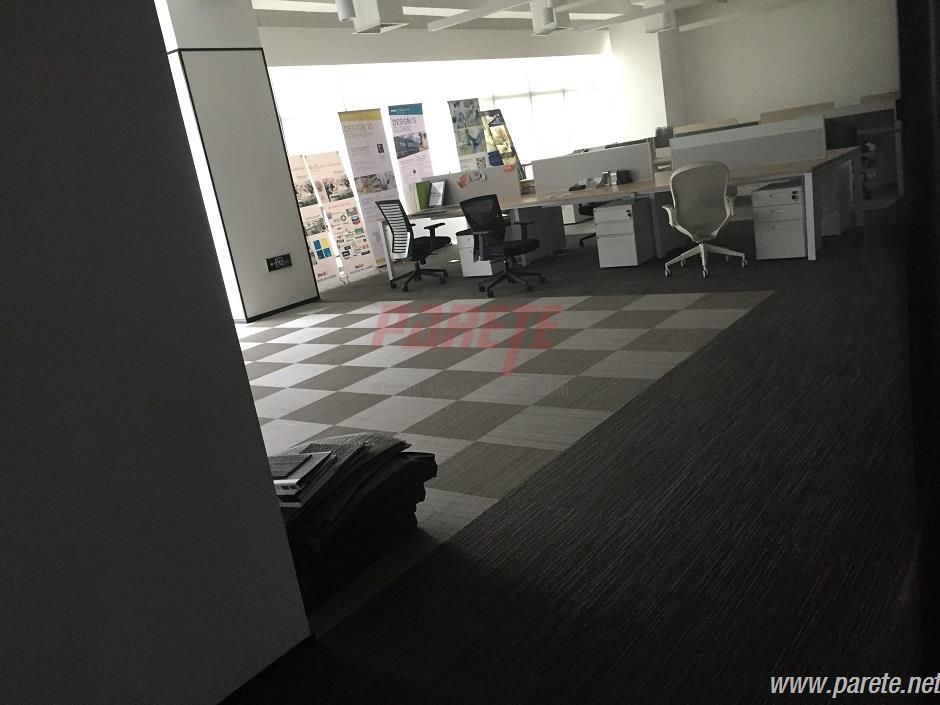 The carpet will stick the bare finish steel raised floor panel when all the other work finishing.
All these pictures are take from the conctrution site by engineer from the Parete. We have a proffesional installation team. So if you have any requirement or inquiry about raised floor installation, please email to us ( export@parete.net), we can provide you the services in design, floor solution, installation guidance.