National Data Center calcium sulphate raised access floor application
National Data Center calcium sulphate raised access floor application
Guangzhou National Data Center is a high standard data center. Calcium sulphate raised floor with HPL covering is used in this project. Aluminum ventilation raised floor is used in the cooling area between cabinets.

The fnish floor height of Calcium sulphate raised floor with HPL covering is from 200mm to 800mm.

 Aluminum ventilation raised floor panel is compatible with Calcium sulphate raised floor panel. They are the same thickness, and load in one pedestal (round head) in the joint.

The venitalation panel is install with valve, to control the volumn of the cooling air.

The calcium sulphate raised floor panel have been delivered to the working site.

The 20mm thick rubber insulation should be applied under the raised floor and basement support of cabinet.

Before install the calcium sulphate raised floor, copper tape earthing system should be installed. This is the details of the T connection.

copper tape earthing system corner details.

Cabling rack and ceiling, and insulation should be finished before installing the cacliu sulphata raised access floor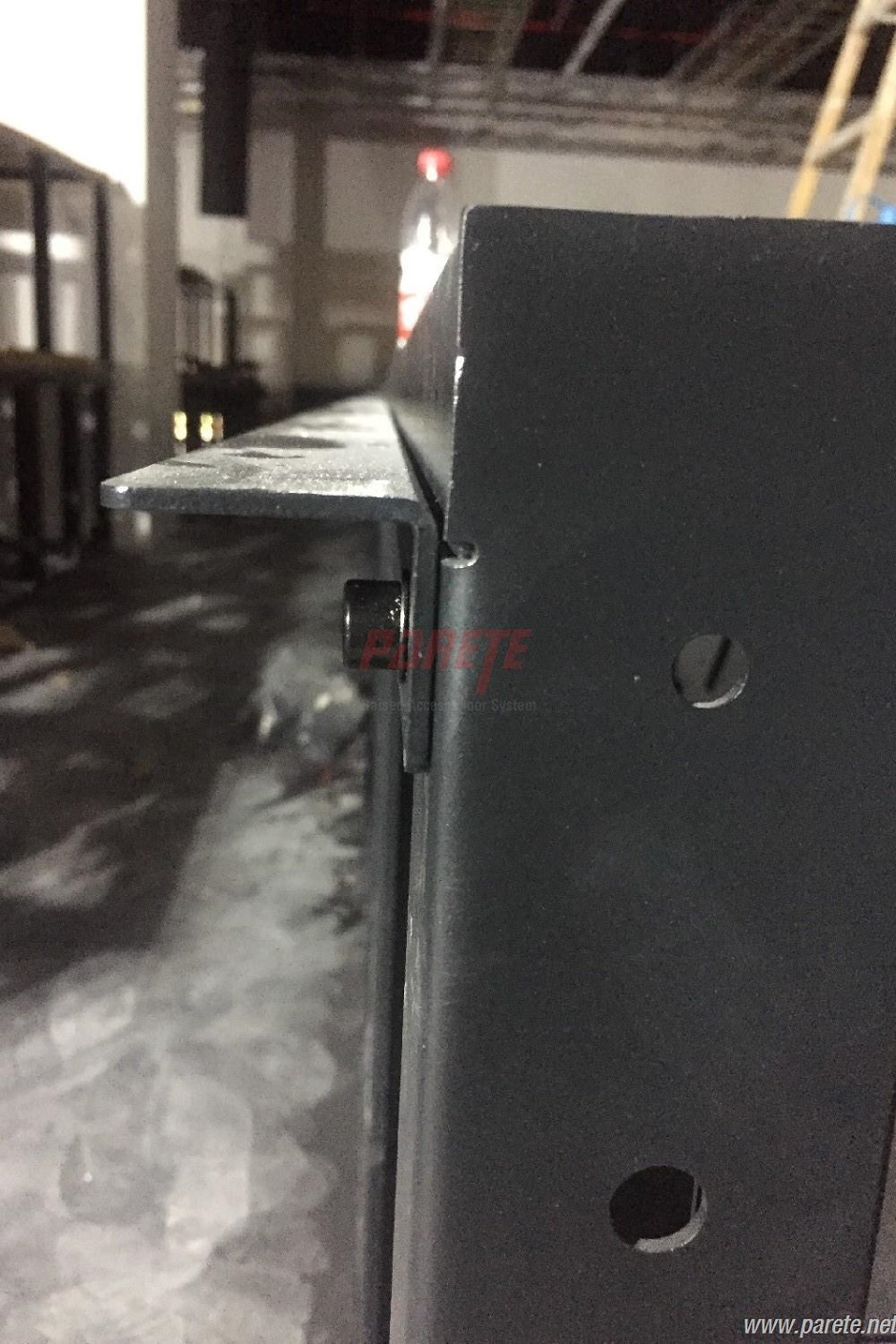 Angle steel is fixed to support the edge raised floor panel to the cabinet. Angel steel is not allowed to be welded, it is should be fix be scew in a long hole (10 mm) to allow adjustment of the level of angle steel.

Bracing should applied in some area to strengthen the stability of the underfloor strucuture.

copper weave line is connected in all the tube of pedestal to helpto  release the static from floor and machine.

Laser level meter to contol the levelness of the calcium sulphate raised access  floor surface.

Aluminum ventilation raised access floor panel installation.

The steps is made from the galvanized angle steel (by welding). The bottom is glued on the surface of base floor.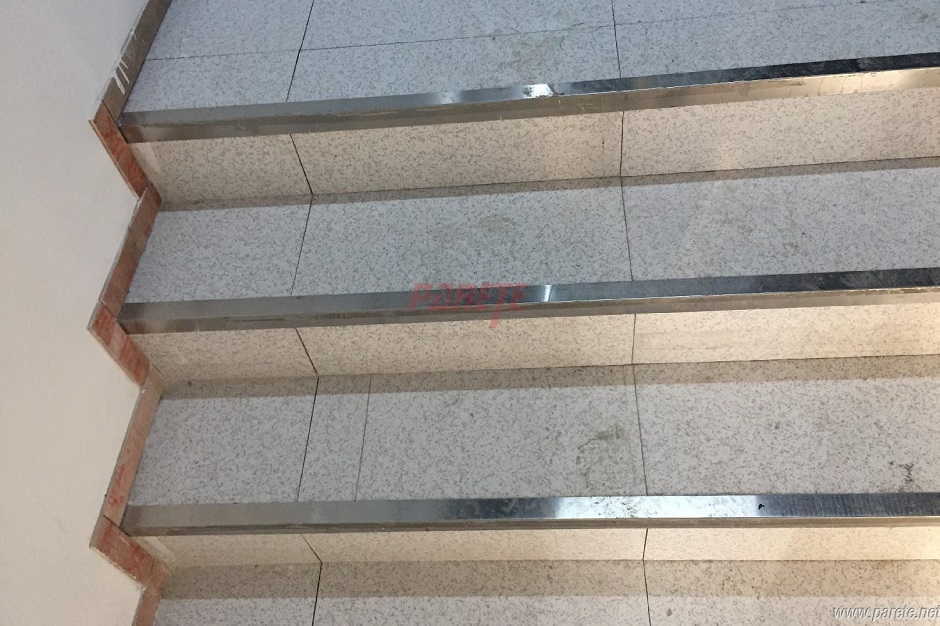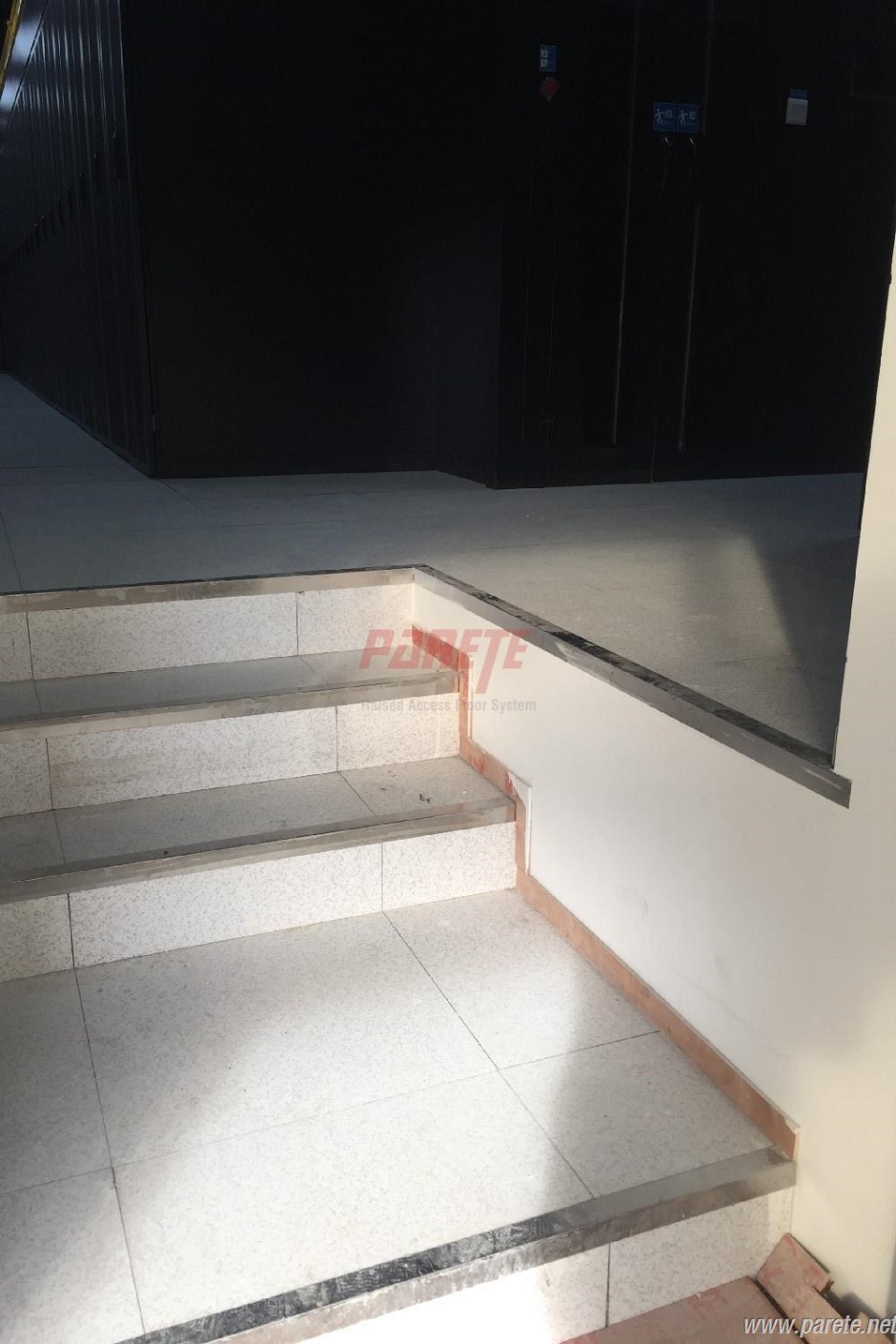 Angle stainless steel (40mm*40mm*0.8mm)  is stick on the corner of raised floor panel step to protect the corner.

In the internal corner, the angle stainless steel is cut to 45 degree to combine together to form a right 90 degree.